Oil Energy – Tar Sands
OIL Energy – Tar Sands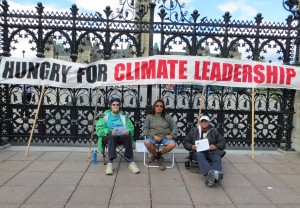 Freedom of Information shows Tar Sands are leaking toxic waste - Environmental Defence 2013 02 17.  Tens of thousands demonstrate against Keystone XL in Washington DC.
Toronto Unitarians are getting involved in the Stop Line 9 Campaign.  If you are interested, you'll find resources and strategies at this link.
Westcoast Chapter presents Brief to National Energy Board 2013 02 01
Eagle Spirit Energy Holdings wants to build a First Nations energy Bridge from the Tar Sands to the West Coast.  Globe and Mail article, by Nathan  Vanderklippe, 2013 02 05
Oil Sands contaminants travel further than expected - Ottawa Citizen 2012 11 14
Enbridge explains plans for Line 9 through Ontario and Quebec, Vermont and Maine to Portland
Follow the Dogwood Initiative for the latest actions and campaigns against the Pipelines.  Sign their petition.
- economist and blogger who writes on the economics of the Gateway Pipeline
Article 2012 10 CCPA Monitor on Moving Dilbit through pipelines and the secret Eastern Pipeline
Article 2012 10 22  – Mississippi Line  Christa Marshall, E&E reporter ClimateWire: Survey of the Politics of the Pipelines — Will they go East?
Article 2012 10 10 The "New Golden Age of Oil" that wasn't — Aljazeera – by Michael Klare
Article in Esquire  2012 09 12 : This report by John Richardson for Esquire is excellent.  It is long but extremely well-done, taking the reader on an eye-opening tour of the Ft McMurray works and surrounding terrain, then through the offices of industry captains, political leaders, aboriginal activists and environmental specialists, all the way to the refineries on the Gulf Coast.  The interviews he documents are illuminating and often spell-binding … on all sides.  Recommended reading.
Remembering SaskOil — From the Socialist Project, July 31st — a nice history of Saskatchewan's venture into publically managed oil.  It worked well, and put many dollars in the public coffers.
Opposition to Gateway Pipeline and to Enbridge growing — Globe and Mail July 30th, 2012
Ontario cuts Greenhouse Gases by two thirds while Alberta focuses on coal and dirty oil - Globe & Mail
Powering Our Future - Peak Oil and What's Next?– A half hour video  tells the story of oil in relation to our civilization.  A summary of alternatives.  The challenges of transition to a no or slow-growth economy.
First Nations Gearing Up For Legal Battle Against Gateway – The Tyee– BC Newspaper
First Nations Child singer and activist- Ta'Kaiya tells you what this means to her. (6 minutes)
September 26th, 2011 Day of Action on Parliament Hill
Rev. Frances Deverell getting ready to cross the fence
On September 26, hundreds of people from across Canada risked arrest in Ottawa to send a message to Prime Minister Harper that we must turn away from the tar sands and respect treaty and Indigenous rights and start building the green energy future all our communities deserve to live in.  CUSJ President Rev. Frances Deverell and Board Member Ahti Tolvanen participated in the action while many other Board members and Unitarians supported.
On September 16th, the CUSJ Board voted to support this campaign and have its banner present on parliament hill for this action for change.  We allied ourselves with Greenpeace, the Council of Canadians, and the Indigenous Environmental Network in this action.
The police are waiting
Board members were concerned about:
The increase in greenhouse gases associated with tar sands production and the threat to accelerate climate change.
the terrible pollution associated with the tar sands and the creation of toxic tailings ponds instead of cleaning up their mess when they are done
Detained for hours in the hot sun
The medical problems showing up in aboriginal communities downstream.
The uncontrolled use of water from the Athabasca watershed and the threat to the habitat of fish and birds
Marshalling the protesters We do this for our children

the risks to our beautiful British Columbia coastline if the gateway pipeline goes through.
The coalition hopes for:
A moratorium on the growth of the tar sands.
To stop both the Keystone XL and the Gateway pipelines
To commit to maintaining the right and the ability of First Nations peoples to safely live a traditional lifestyle of hunting and fishing.
To eliminate the huge subsidies to the oil and gas industry and put that money into renewable energy and green jobs.
The CUSJ board believes that as a society, we should focus our energy and our money on making the transition to renewable energy instead of spending our resources developing dirty oil.  Our first priority is to oppose tar sand expansion and the gateway pipeline.  We encourage our members to write letters and to suggest other actions CUSJ might take to further these objectives.
Media Release: Nobel Peace Laureates Call on Harper to Stop Tar Sands Expansion
September 28, 2011